Darius Marder on the acting, authenticity and sonic experience of 'Sound of Metal'
When the time came to finally make her feature film debut, Sound of metal, filmmaker Darius Marder has always done things the hard way. Like the difficult production trio of filming on location, chronologically and on film, crowned by an intensive post-process. In addition, the lead role of the film should A) be proficient in American Sign Language which Sound of metal Protagonist Ruben eventually learns to speak in the film, but also B) credibly plays complicated drum patterns in front of a live audience. A tall order for any novice director – although Marder's attention to detail seems to have Paid.
Premiered at Sundance last year, Sound of metal is a portrayal of Riz Ahmed's Ruben – a recovering heroin addict and noise hardscrabble rock musician – who has to deal with the loss of identity that arises when he begins to lose his hearing after many years of loud concerts at the alongside her classmate and partner Lou by Olivia Cooke. The film had received universal praise, including ongoing awards.
We spoke to Marder (an LA Film Festival alumnus for his 2008 documentary Booty) about Sound of metal approach to authenticity, character construction and sound, and to find out why the writer / director values ​​such an experiential achievement.
DARIUS MARDER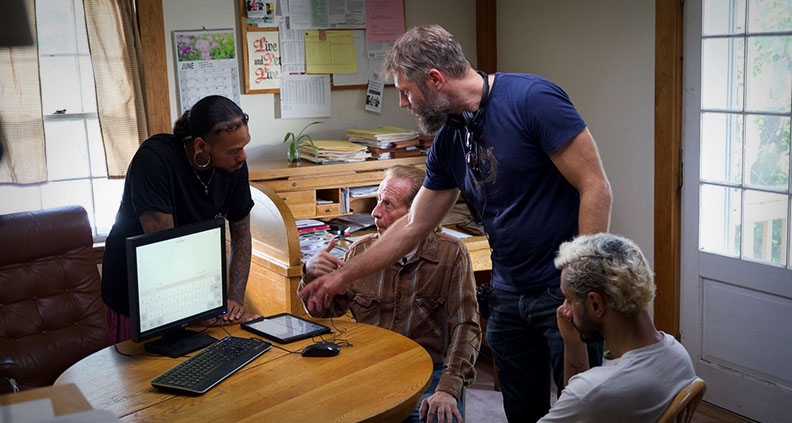 To start off, I wanted to ask you about some of the very specific decisions you made when producing Sound of metal, like those to be shot chronologically and on film. What prompted them?
Marten: Every iota of this process was about process and performance. This kind of performance you see on screen doesn't just happen, there's a reason Riz and Paul are nominated. I was an actor myself and I am deeply involved in the mechanics and art of [acting], it was therefore about creating a real experience. And it has everything to do with the shooting on film, the way we shot the movie, how we made the sound – it's a hyper-organic process. This is part of the reason I didn't make the movie earlier. I could have made a film that would have satisfied business people, which would have meant not playing someone from a deaf culture in the role of Joe; that would have meant not shooting chronologically; that would have meant not going to Europe. And it certainly wouldn't have involved playing live music in a club, with a real audience. I've had all of these fights. I went through a lot of producers and financiers, and at the end of the day, the people involved were people who supported this vision.
I'm talking about Ruben's character development with Riz. How much is collaboration something like this? What percentage of the final product was on the page and what percentage did Rice bring in?
Marten: It's an interesting way to frame it. Rice brought it all in, but that's exactly what I wrote. Both are true. Rice is fascinating – it doesn't have to be the Reuben I was thinking of. Before I met him, I didn't know his job very well, if at all. I had looked [HBO's] The night of … and he's so talented. But still, I wasn't thinking, "It's Reuben." I am convinced that in order to find a transcendent performance there has to be something at stake. There is not a single good performance that has ever been made that has been tampered with; it is always an actor who draws something real in them. And truly exceptional actors, they have this vast garden full of delights that they can draw from. So when I first met Riz… He's a bit of a scholar, someone who really analyzes and devours everything. And that got me excited. I recognized very quickly that there was an opportunity here for Riz to start a process of giving up on that. [control]it was about the physicality and process over time of a character's physical incarnation.
What were some of the performance challenges?
Marten: Well, that involved learning the drums and learning ASL. It's physical and it's real – it's starting to live in your body. Each of these processes forces you to lose control. The first time Riz sat down on the drums he wanted control the drums …
He wanted to be a drum machine.
Marten: This is how Rice works. But what's beautiful about the battery is that there's no way to cheat the process. You can't think about it; you can't control it. You have to work overtime for the right-left cerebral hemispheres to start connecting and working together. The same is true for ASL, it is a surrender of control. So Riz learned this, he really felt it in his body.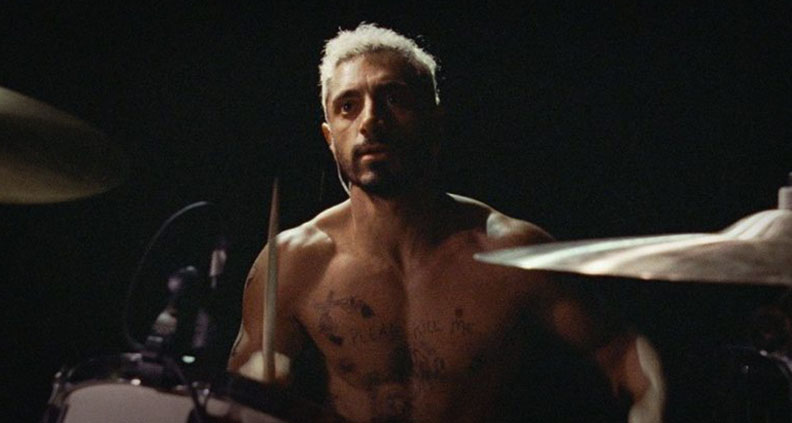 I know you talked a lot about the deaf community when this movie was released, but an equally authentic thing about its portrayal in the movie is the underground music scene.
Marten: They are equally important, because they are both identities. I think for my brother [Sound of Metal Co-Screenwriter Abraham Marder] and me, it was terrifying to think of portraying music on screen. I'm thinking of something Derek [Cianfrance] told me years ago, he said, "Your problem is that actors can't play music, and you can't recruit musicians because they won't be good enough." Because there is nothing more inducing vomiting than seeing a false expression of a subculture. But I realized I didn't want to start someone who knew how to do this. I wanted people who had never done it before because fighting for it was going to be the lifeblood of these characters and their relationships.
Can you talk about capturing these musical performances?
Marten: An incredible amount of work went into making this gig. It was a live show with a live audience, there was such a potential for absolute failure. There was no cheating, Olivia was playing guitar and screaming and looping in real time. But it allows him to be incredibly liberating, as Olivia and Riz had to fight together.
Speaking of making noise, the sound design of Sound of metal obviously is a big part of what makes it special. I'm curious – are there, for example, folders and subfolders filled with different mixes of things that you tried that didn't make it into the movie for some reason?
Marten: Oh my god, yeah. You have to remember: the sound design goes back way before filming begins. It was a very deep process going back 12 years. I met Nicolas [Becker, Sound of Metal Supervising Sound Editor and Composer] and we started experimenting more, going into quiet rooms, mic inside skull helmets and trying to create that radically organic sound that would feel real and real. We literally recorded Rice, the inside of her body…
Wow, can you talk about it? I didn't realize it was so intense.
Marten: Yeah, Nicolas would be on set with that assortment of mics, his multi-directional mics, and his underwater mics and stethoscope mics. So we literally, biologically record the inside of Rice after he shot something, when his heart was racing, and he was in that emotional state. We recorded her eyelids, the dryness of her mouth, her lips. And we used it all. The mixing and sound work after filming took six times longer than filming. I was there for every minute – it was intense.
I wish there was an episode of this show Song Exploder pretty much your movie.
Marten: I wish we had documented more. It was just amazing. We did it at the Carlos Reygadas Sound Complex in Mexico. And again, for every piece of this movie, everything was designed to be an experience in itself – it's the whole methodology in the way I like to work.
Sound of metal is now streaming on Amazon Prime. To watch our recent Q&A on independent films featuring Darius, Click here. Check out our full list of nominees for 2021 Film Independent Spirit here.
Film Independent promotes unique independent voices by helping filmmakers create and advance new works. To become a member of Film Independent, you just need Click here. To support us with a donation, Click here.
More independent of cinema …
(On your mind: Darius Marder works with Riz Ahmed on set)